Westchester/Fairfield County, Dutchess and Hartford County

Are we seeing a brighter day for our lawns? 
Soaking rains and cooler temperatures are a welcome sight and just what our lawns need to help them recover from a very stressful summer! As temperatures start cooling off, it is the ideal condition for new seed germination and new grass growth!
Although we are seeing some more rain scheduled for this week, do keep watering your lawn accordingly.
SEEDING
Some of you receive our aeration and seeding services during this time of year.
Below are two videos that explain the growth of seed and how to properly care for your new seed.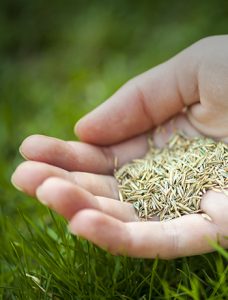 MOWING
Now that the weather is getting warmer and your seeds are germinating, your lawn is starting to grow! Now the question is, how short should you cut your lawn?
3-3.5″ is the ideal height you want to keep your grass, especially as we get into the summer. Leaving your grass too long may cause it to think out and too short may cause it to burn out during the heat of the season.
So always remember the magic height: 3.5″